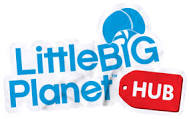 LittleBigPlanet Hub is a possibly abandoned free to play game for the Playstation 3. LittleBigPlanet Hub would of allowed players to create levels and play a curated selection of community levels from LittleBigPlanet and LittleBigPlanet 2 as well as 16 levels from the games' story modes. LittleBigPlanet Hub will also feature weekly challenges, not found in other LittleBigPlanet games. Downloadable content purchased in other LittleBigPlanet games will be compatible with LittleBigPlanet Hub, and users will also be able to access additional content from the PlayStation Store.
Why It Was Cancelled
The game was abandoned for quite some time, and many people assumed that the game was quietly cancelled. Supposedly, some narration files have been found in LittleBigPlanet 3, and they were supposed to be for LittleBigPlanet Hub. Other than that, the game was probably cancelled.